Testimonials
It's Not Just A Lake ... It's an UNFORGETTABLE Lifestyle!
Unforgettable Lake Conroe has over 24 years Real Estate Experience. Our clients are our number one concern. When you buy or sell with us, you become part of the Unforgettable Lake Conroe family. We look forward to our lasting friendships for years to come.
---
Pete and Joan Smullen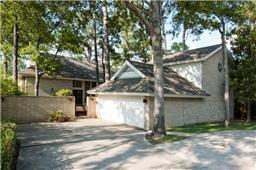 Lake Conroe
Rhonda Stoyanov was the agent that helped us realize our dreams. We contacted Rhonda upon a recommendation from a friend. Were we ever happy that this connection was made. Rhonda has so many amazing strengths that I will just have to tell you about them. She was always willing to work around our schedule. When she would meet us she was prepared with information about each of the homes that we were visiting. She was honest about what we were looking at and truly steered us into the right direction. She knew what direction the sun would face in the afternoon and she would find out the plusses and minuses about the house we were looking at. One of the most positive things we can say is that she listened to what we were saying and continued to show us homes that we could possibly fall in love with. On the final day of house showings she had made the perfect connection, we absoulutely fell in love with the house that we eventually bought. On the other end of the transaction when we were purchasing our home she gave us comps to give us an idea of what price to offer. She continually kept us updated and answered a gazillion questions with a smile. We cannot thank her enough for all of her help. I would not hesitate to recommend her to anyone that wanted a home on Lake Conroe. She is the best realtor we have ever worked with.
Sincerely,
Pete and Joan Smullen
Top