Testimonials
It's Not Just A Lake ... It's an UNFORGETTABLE Lifestyle!
Unforgettable Lake Conroe has over 24 years Real Estate Experience. Our clients are our number one concern. When you buy or sell with us, you become part of the Unforgettable Lake Conroe family. We look forward to our lasting friendships for years to come.
---
Paul & Tanya McKelvey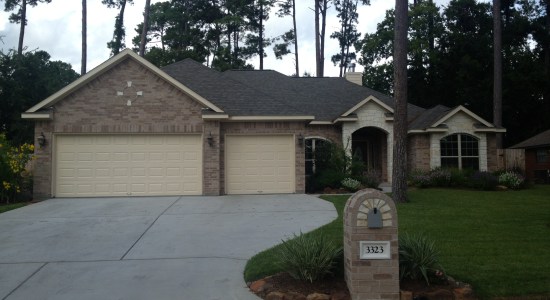 Our Woodlands Home Sold within 8 hours on the Internet
Based on our experience with Unforgettable Lake Conroe Realty, we would highly recommend them. Perhaps obvious but most important, is who they are not… agents from a large firm, coming and going, who must follow "home office" requirements. The dimension of service that stood out to us was Unforgettable's responsiveness – replying at times within minutes to our questions, regardless of importance, and never putting us on a "call at the end of the day" routine. Their insights and ability to personally get to know know each client's style was a comfort. For example, when we wanted to purchase an under-construction home in Walden, and having never done that before, we were very nervous due to not being able to see the finished home before going under contract. They coached us through what was important for the contract, and what should be left to address with the builder as construction progressed. The home was completed and the transaction closed with no problems. At the same time as searching for our new home, we needed to sell our home of 22 years in The Woodlands. Hesitant at first to utilize Unforgettable due to the "Lake Conroe" distinction, we chose to use them due to the characteristics described above. I was prepared to spend a lot of time and money on preparing the house for sale, but Unforgettable's guidance on the few things to focus on saved us time and money. We were anxious to get our house listed on line by a certain date, but Murphy's Law took over on the scheduled picture day… it was cloudy with a chance of rain. To my disappointment and against my preference, the photo shoot was delayed because photo conditions were not good. Two days later photos were taken on a clear blue sky day. Our home stood out on the internet due to the quality of the photos and accompanying descriptions. Similar competitive homes in our area listed by others actually had posted photos taken in the rain. Our former home went under contract in eight hours of being posted on line! The negotiation and contracting process was accomplished while we were travelling out of town! Our houses were "mid market" homes, and we got the service of people selling a mansion!
Sincerely,
Paul & Tanya McKelvey
Top