Testimonials
It's Not Just A Lake ... It's an UNFORGETTABLE Lifestyle!
Unforgettable Lake Conroe has over 24 years Real Estate Experience. Our clients are our number one concern. When you buy or sell with us, you become part of the Unforgettable Lake Conroe family. We look forward to our lasting friendships for years to come.
---
Amber & Trevor Lutz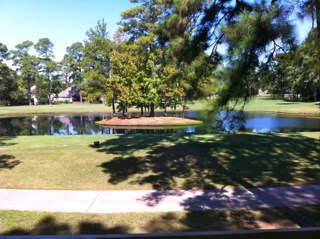 We highly recommend!
To The Unforgettable Lake Conroe Team- I contacted the Unforgettable Lake Conroe Team after much due diligence of whom I wanted my business transaction to be accredited to. I have a background in the real estate market and was in the process of relocating my family from Corpus Christi Texas to the Montgomery area when I found an Unforgettable Experience. After much research I phoned Mark and DeAnna Leopold with Unforgettable Lake Conroe and the rest is history. I was appointed Mrs. Veronica Bruce as my agent and the process began. If you are looking for someone to listen to your needs then react with results, I highly recommend Unforgettable Lake Conroe as your agent. My wife and I voiced what we were looking for and our ultimate goal to Veronica via phone, scheduled an appointment to come into town to take a look at some properties that Veronica put together based upon our needs. Two weeks later we were loading up our belongings in the moving van. Veronica is very educated on the local marketplace and was extremely helpful in our decision in finding a property. Veronica is educated, timely, businesslike, and puts your interest first regardless of the situation or process. Veronica stands behind her clientele. Further, after we had closed our deal we had to phone Veronica several times for help regarding several issues with our new home and all were handled with no problem. There is a LOT to be said for a company that stands behind their product AFTER THE SALE. This camaraderie of our business relationship meant the world to my wife and I. If you are looking for a dedicated partnership with your interest stationed at the forefront, contact Unforgettable Lake Conroe for your real estate needs. Thank you again to The Unforgettable Lake Conroe Team.
Sincerely,
Amber & Trevor Lutz
Top