Testimonials
It's Not Just A Lake ... It's an UNFORGETTABLE Lifestyle!
Unforgettable Lake Conroe has over 24 years Real Estate Experience. Our clients are our number one concern. When you buy or sell with us, you become part of the Unforgettable Lake Conroe family. We look forward to our lasting friendships for years to come.
---
Barbara & Barry Bridges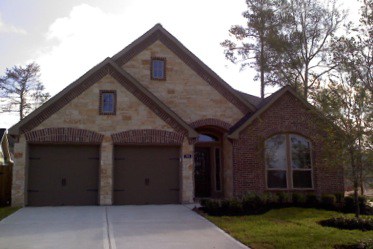 Thought the sale would take 6 mo to 1 yr. Sold 2 months!
Thank you DeAnna and Mark for making the sale of our secondary home in Walden go so quickly and easy for us and also for assisting us with the purchase of our new retirement home in Woodforest. When we first put our home on the market in Walden, everyone told us it could be 6 months to one year for the sale to go through since there was so much inventory in the Lake Conroe area and the market was still in a slump. Well it took about 2 months for our property to sell. Amazing. The photographs you took really showed off our home. We had showings immediately and a buyer quickly. Our next task was to sell our primary residence so that we could come back to Montgomery and purchase the home we would want to retire in. Again, you and Mark worked diligently to assist us in our endeavors. And your assistant Jamie, bless her heart, she was a jewel. She was always so gracious and always so quick to resolve any needs we had. Thank you for sharing her with us. I can't say we will be looking for another home anytime soon, but we know that we can always call upon you at anytime. We sold two homes and purchased one in the matter of less than 90 days. An impossible task, made easier, thanks to your support.
Sincerely,
Barbara & Barry Bridges
Top